Have JKP Sports photograph at your picture day!
We are a sports photography company offering services to gyms for individual, team and staff photography NATION WIDE!
Call us today! 720.458.6900
or CLICK HERE to email us
We believe providing quality products and services, along with honest pricing, will yield happy clients and long term relationships.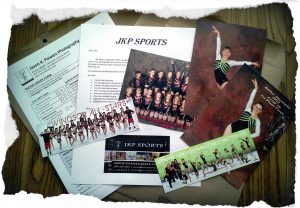 We offer:
Hassle free photo day
Fair pricing that fits all income levels for parents (see Order Form)
Creative posing & professional lighting
One of a kind team posters
Over 15 years of experience in photographing athletes
Free team photos for coaches
Free team photos for gym
Optional free headshots of staff during photo session & digital files provided
Optional online ordering service for reprints
Please take a look at some of the samples and feel free to contact us with any questions you may have or to schedule your team!
We are eager to serve your team!