THE ULTIMATE DIGITAL RACE EXPERIENCE-SHARING! JKP Sports is now a preferred Pic2Go partner in the U.S.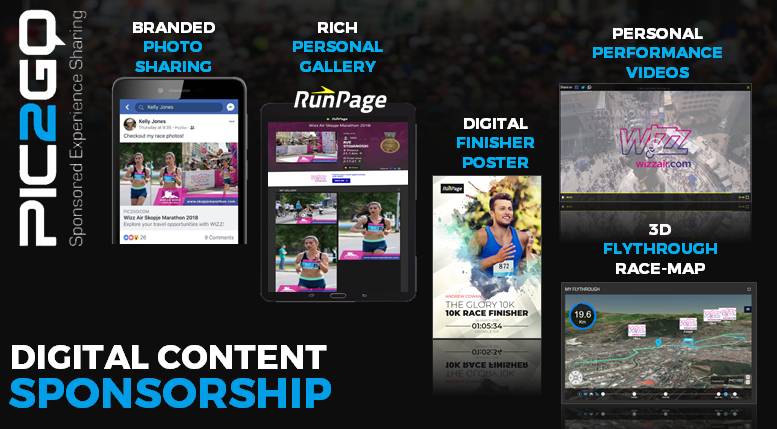 Call JKP Sports today for more information and get started on your upcoming races! As the world's leading race photography platform, Pic2Go's innovative platform automates race photo-tagging using their patented 2D barcodes technology, letting participants instantly share their (branded) race photos to Facebook while driving sponsorship and social engagement. Pic2Go's race photography technology is used by major events and sponsors in 40 countries. Pic2Go is also the developer of RunPage, the emerging Finishers Experience Platform.
Whether you organize the capital city marathon in your country, or the local 10K in your town – you produce experiences. When your participants cross the finish line they 'gain' an amazing new experience, which in most cases they would love to share. Their experiences and stories make a unique content. The 'audience' for this content is their friends and family.
Now, it may be your role to help your participants share their race stories.
Technology can help you do it. Your sponsors can support the effort and get the engagement, social reach and brand awareness they are looking for!
Branded Photo Sharing
Pic2Go is a powerful (though simple to operate) race photography technology.
What we do however is let finishers share their stories, using their photos. We also brand the photos, so your sponsors will gain their social rich and engagement. And we are doing it in the best, fastest way – so your finishers can share their photos early on the race day!
Best part is – it's so simple to use, what ever your event size is. In fact – you can have your photographers shooting and uploading the photos directly to our cloud platform.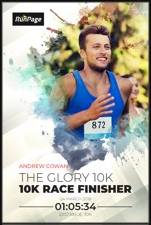 Rich Personal Gallery
Want to offer finishers with some extra excitement? Let them receive a RunPage rich personal gallery, including their results, digital medal, branded header, sponsor bar and more! And the bonus – the new Digital Finisher Poster! —>
Personal Performance Videos | 3D Flythrough Race-Map
Looking for the even more advanced experience-sharing solutions?
Our personal Performance Videos will let each finisher share a full-HD video personal race video, which is also a great media channel for your sponsors' content.
And, our 3D FlyThrough Race-Map will let your participants explore the course via an interactive interface, with your sponsors' logos and call-to-action link included.
Join the hundreds of races using Pic2Go in more than 40 countries. Let your participants share their race stories through our rich, effective and simple-to-use platform.
Their shared experiences is the most effective content marketing tool for your race and sponsors!
For more product Info and Pricing, Contact Us!